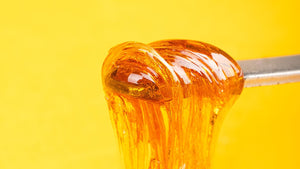 What is Rosin?
Rosin is the freshly squeezed oils from hemp flowers. This hemp concentrate contains all natural oils, lipids, and chlorophyll that are present in the plant. 
Rosin is pressed directly out of the hemp flower using heat and pressure. This method keeps all of the naturally occurring beneficial components of the hemp plant intact.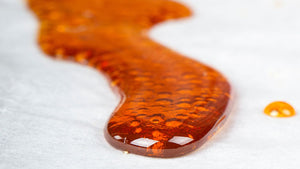 What does the rosin extraction method look like ?
Simply stated we squeeze the oils out of the hemp flower. 
We use a rosin press which consists of two steel plates that are set to a low heat temperature. We put our organically grown hemp flower between the two plates and slowly apply pressure to squeeze the oils directly out of the plant.
Why is rosin better?
Squeezing the oils directly out of the hemp flower keeps our CBD oil as close to how it appears in nature. Keeping all of those naturally occurring components intact is important for the entourage effect which is everything working together to be more effective as a whole than divided into parts.
Using only heat and pressure to squeeze the oil directly out of our organically grown hemp flower provides you with the purest form of CBD oil. There are no chemicals ever used to extract the oils from the plant. Rosin is truly a chemical free form of CBD oil.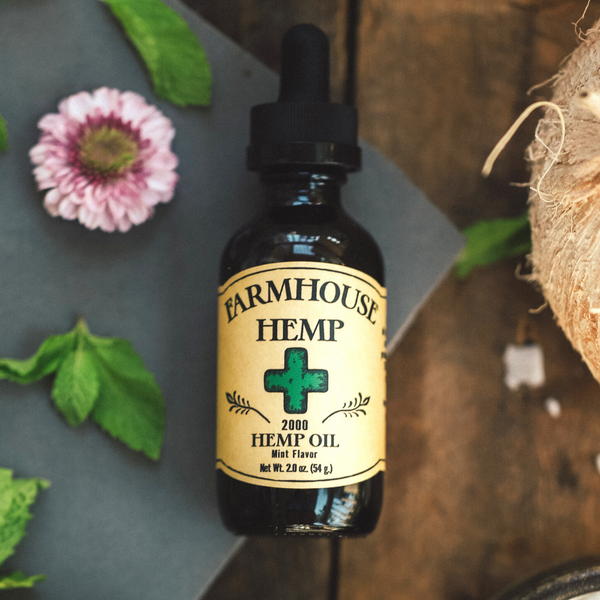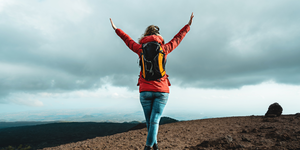 At Farmhouse Hemp we are committed to bringing people & pets the best CBD products on the market by pledging to never use chemicals in our extraction process. We believe in the Whole Plant Health benefit and will continue to keep our oils natural and filled with all natural occurring components. 
I love taking the mint rosin drops after long runs to help my joints and muscles recover. They are also perfect just before bed to ensure a full nights sleep. I would recommend this product to anyone interested in CBD. Farmhouse is a trusted brand with trusted natural ingredients!
Luke M.