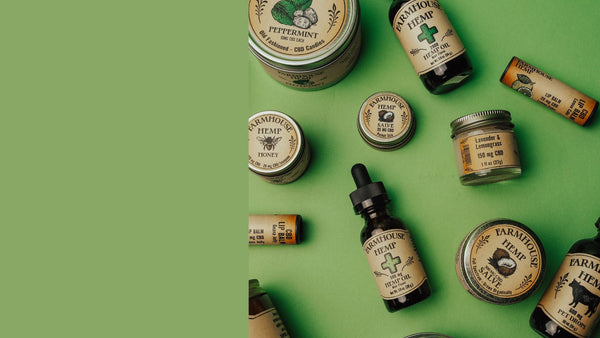 Extra Virgin CBD Oil
Since 2016, Farmhouse Hemp has been dedicated to the philosophy of Whole Plant for Whole Health Benefit. Our extraction process is what helps us achieve that. We squeeze the oils directly out of our organically grown hemp flower using only heat & pressure. Our rosin process keeps the plants naturally occurring beneficial components intact; the only truly solventless process in the CBD industry.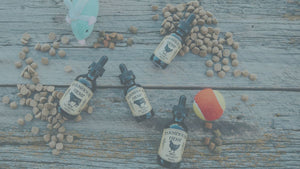 Vet Approved & Loved by Pets
Dogs and cats have an endocannabinoid system in their bodies and can benefit from CBD just like us. Farmhouse Hemp uses the same high quality organically grown full-spectrum hemp to formulate our pet products.
Pet Parents can see that our products work:
My name is Miss Kaya Bear. I am 12 years young and living my best life in the Colorado mountains. After having 2 ACL surgeries in 2020 I have been using Farmhouse Hemp CBD pet drops for discomfort and
inflammation, and it really helps ease my pain and tastes great! 
Submitted by Kaya's Pet Parent - R. Robinson
My dog Milo has been using Farmhouse Hemp cbd drops for almost 7 years now. He is in his senior years now at 11 years old. We found that this was the best cbd product for him while trying a couple others before Farmhouse Hemp. Milo suffered from an ACL injury in his younger years that was managed and healed without surgery. (With water PT therapy, strict leash duty for months, ice and heat compression) Farmhouse hemp cbd pet drops/ human drops are a staple in our household and will be for years to come! Thank you for all that you do! 
Milo's Pet Parent, A. Flaherty
My little mini Schnauzer Jasmine has hip dysplasia and arthritis., without Farmhouse Hemp drops she would be in pain every day! These drops are so wonderful for pain relief and they also work to calm her anxiety from thunder or fireworks! Thank you Farmhouse Hemp!
Jasmin's Pet Parent, M. Montoya
Wholesale & White Label Available
We would be thrilled for your shop, brand, or online store to share our CBD Rosin products with your customers.